I've just made a fanmix for Katarina, companion to the First Doctor. I've just posted it at
loves_them_all
and will submit it to
fanmix
soon, but decided it would be a good idea to cross-post it here as well. I apologize to those who will have their flist spammed with this.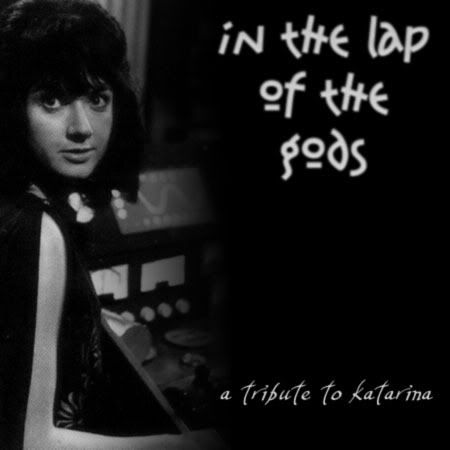 1. In the Lap of the Gods - Queen
In the end, I'll leave it to the lords
Leave it in the lap of the gods
What more can I do?
2. El Condor Pasa (If I Could) - Simon & Garfunkel
I'd rather feel the earth beneath my feet
Yes I would
If I only could
I surely would
3. My Sweet Lord (Japanese version) - Vicky Leandros
I really want to see you
Really want to be with you
Really want to see you, lord
But it takes so long, my lord
4. Old Man - Love
Dear old man
He'd seen most everything
Gave me a piece of good advice
Said it would do me well
5. See My Friends - The Kinks
She is gone and now there's no one left to take her place
She is gone and now there's no one else around
6. She Said She Said - The Beatles
I said "Who put all those things in your head?
Things that make me feel that I'm mad
And you're making me feel like I've never been born."
7. Perfection - Badfinger
There is no real perfection
There'll be no perfect day
Just love is our connection
The truth in what we say
8. Daydream - Wallace Collection
Daydream
I dreamed of you amid the flowers
For a couple of hours
Such a beautiful day!
9. Song to the Siren - Tim Buckley
I'm as puzzled as a newborn child
I'm as riddled as the tide
Should I stand amid the breakers
Or should I lie with death my bride?
10. The Porpoise Song - The Monkees
Wanting to feel, to know what is real
Living is a lie
10. In the Lap of the Gods... Revisited - Queen
No beginning, there's no ending
There's no meaning in my pretending
Believe me, life goes on and on and on
Forgive me when I ask you where do I belong
Download zip file
Current Mood:
mellow